Join Jaime this March in Orlando for Podfest Multimedia Expo in Orlando. Attend her sessions (listed below) or just find her in the halls and say "Hello!"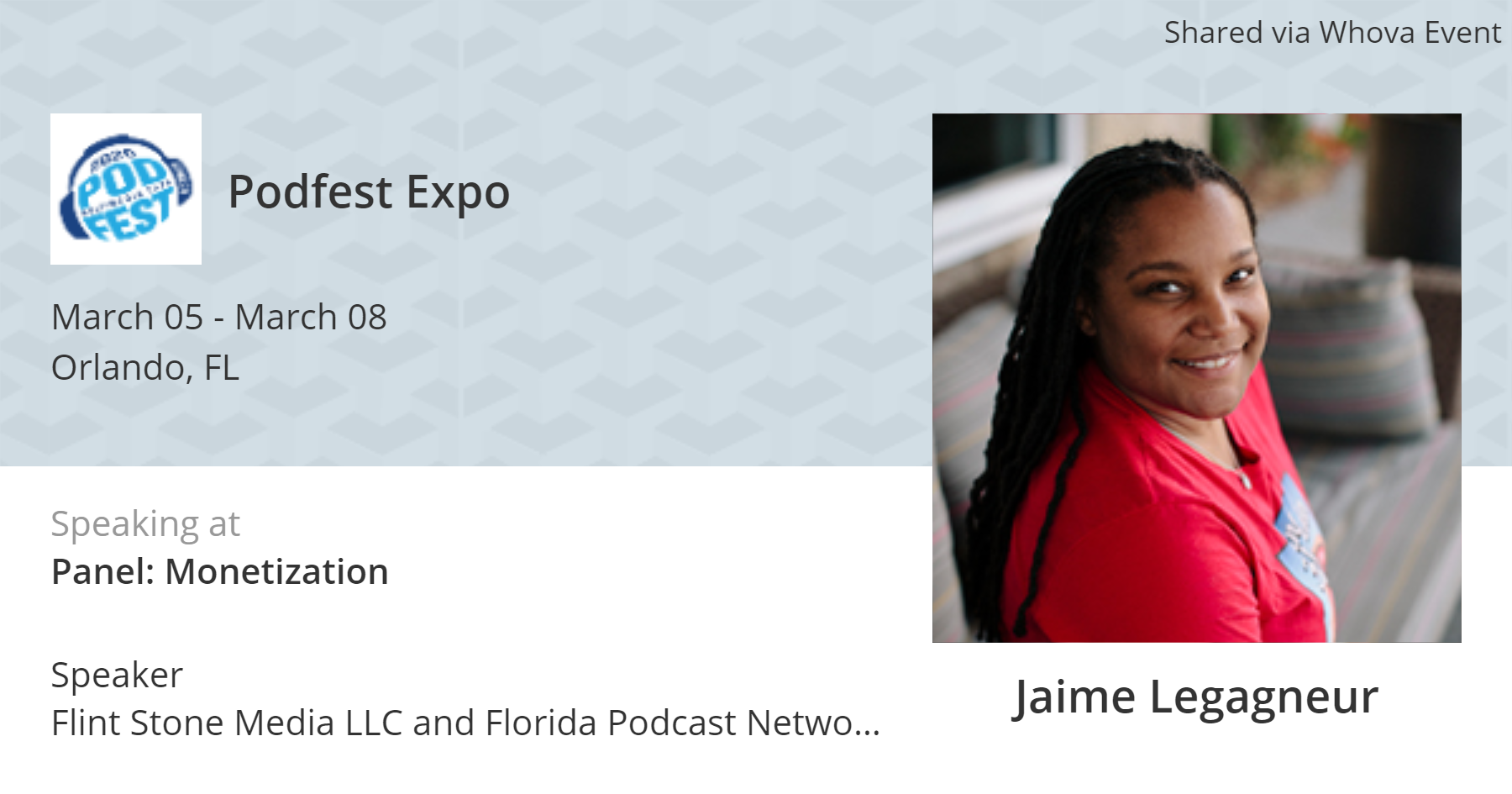 Friday, March 6th, 11am-11:45am
Location: Grand 14
Panel Title: Additional services you can add to your production business
Description: Discover ways to earn more revenue for your podcast editing/production business beyond just removing umms. You will learn are all the different outsourcing services YOU can provide and make more money with your podcast production business. (Part of the Podcast Editor's Convention.)
Sunday, March 8th, 10:25am-11:05am
Location: Grand 1
Panel Title: Monetization
Description: Is generating revenue one of the goals for your podcast? In this session, we'll be learning directly from a panel of experts who will share their strategies for monetizing your podcast. This session is for you if:
-You're a business owner that wants to use a podcast to help promote your business and attract more customers, clients, or referral partners.
-You're a podcast host that wants your show to become your primary source of income.
-You host or produce a podcast on behalf of a company or employer, and you want your podcast to become a driver of measurable business growth.
#PME20
Please subscribe for updates!