Introducing Finding Florida, the podcast that takes you "from Country to Coast."
Introducing the latest podcast on the Florida Podcast Network: Finding Florida, the podcast that takes you "from Country to Coast." Join your tour guides (an unlikely pair), City Girl Jaime ("Jemmy") and Country Boy Glenn, as they explore the amazing sights and sounds of the Sunshine State. A truly unique travel adventure show that brings you along for the ride, figuratively and literally. Listen in to the intro…
Agenda:
Click for photos of our adventure!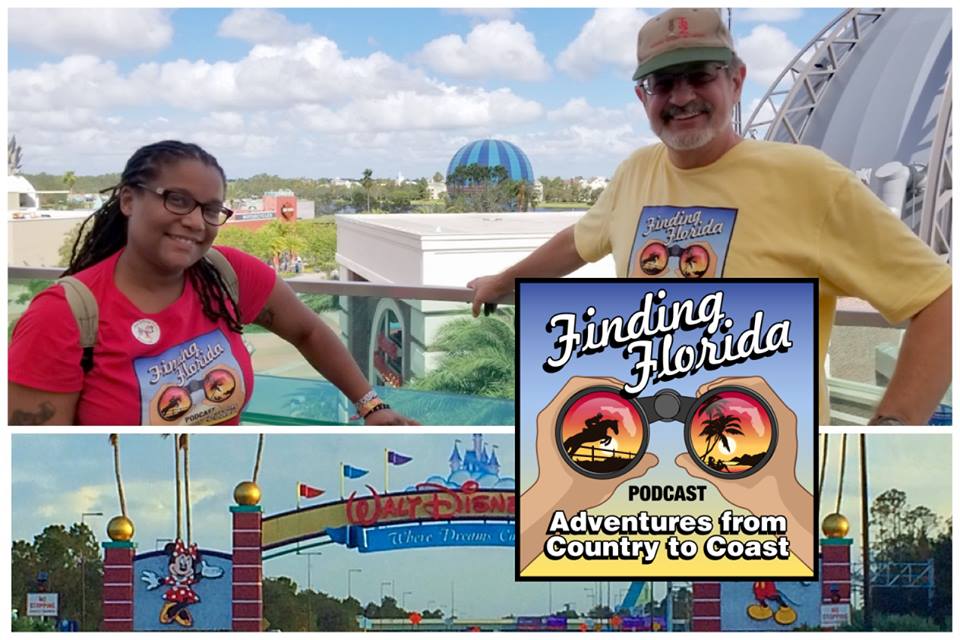 A Transitional Milestone:
I'm excited to announce the next chapter in curving my own cube right here on this podcast and to reveal what adventures I have on the horizon. As you may be aware, I have recently founded the Florida Podcast Network, and the ball is starting to roll really quickly with all of that–including a brand new show! So, the news you're about to hear is nothing short of EPIC. ~ Jaime
Get in Touch with Us at the Show!
Tour Guide:  Jaime "Jemmy" Legagneur, Co-Host and Chief Enthusiasm officer: Jaime@FloridaPodcastNetwork.com
Tour Guide: Glenn the Geek, Co-Host and Chief Fun Officer: Glenn@FloridaPodcastNetwork.com
Pic Credit: Jaime & Glenn
FPN:  Check out the other shows on the Florida Podcast Network
Our Adventure Agenda for Episode 1b:
Please subscribe for updates!