Hello, Fellow Florida Podcaster!!
Florida is such a diverse and, well, interesting state where nothing is EVER boring. As podcasters, we have the power to introduce the world to the various talents and news emerging from this wonderful place we call home. So, be sure YOUR podcast joins FPN's locally-rooted showcase space!!
AND, during FPN's pre-launch phase, you have the opportunity to snag a FULL YEAR OF FREE SITE PLACEMENT!!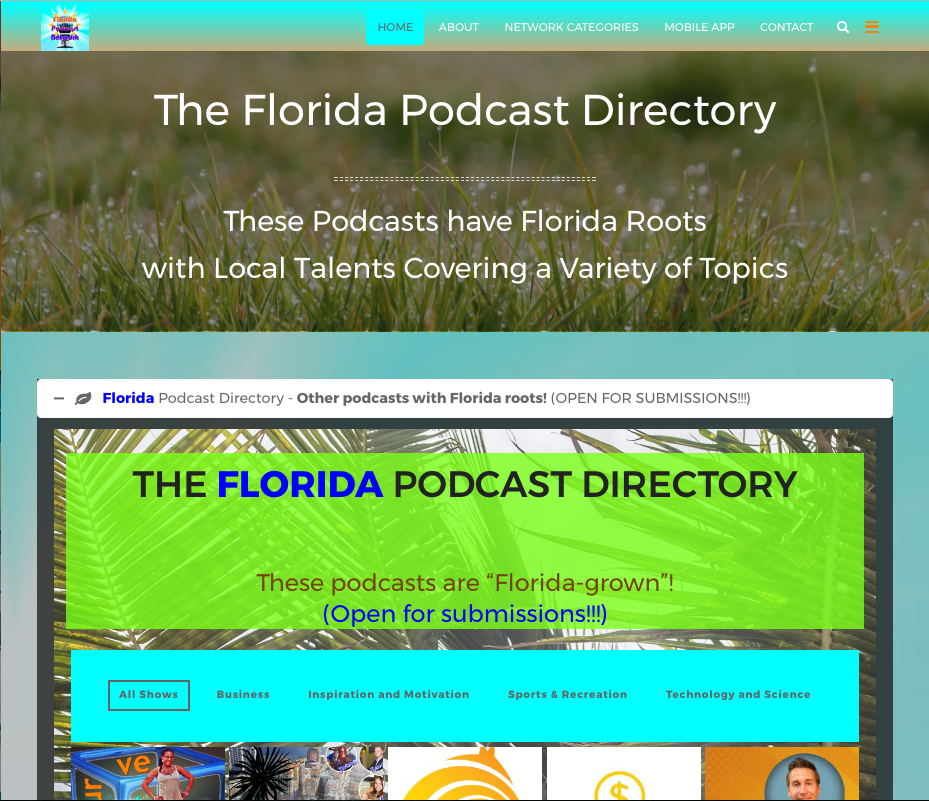 Click here
 for details on how FPN's limited-time opportunity for 
FREE
 Directory placement works, and GOOD LUCK!! Winners of the year of free site placement will be announced on August 16th.
(Please note that only shows originating out of Florida will be considered.)
And, if your show is also ABOUT Florida, consider submitting it to be in-network. The Florida Podcast Network will be cultivated into a collection of 20-30 shows offering local brands the opportunity to attract business and tourism to our great State by showcasing all that is unique about Florida–from the salt life to the swamp life and from its swing state status to its "Flori-duh" reputation: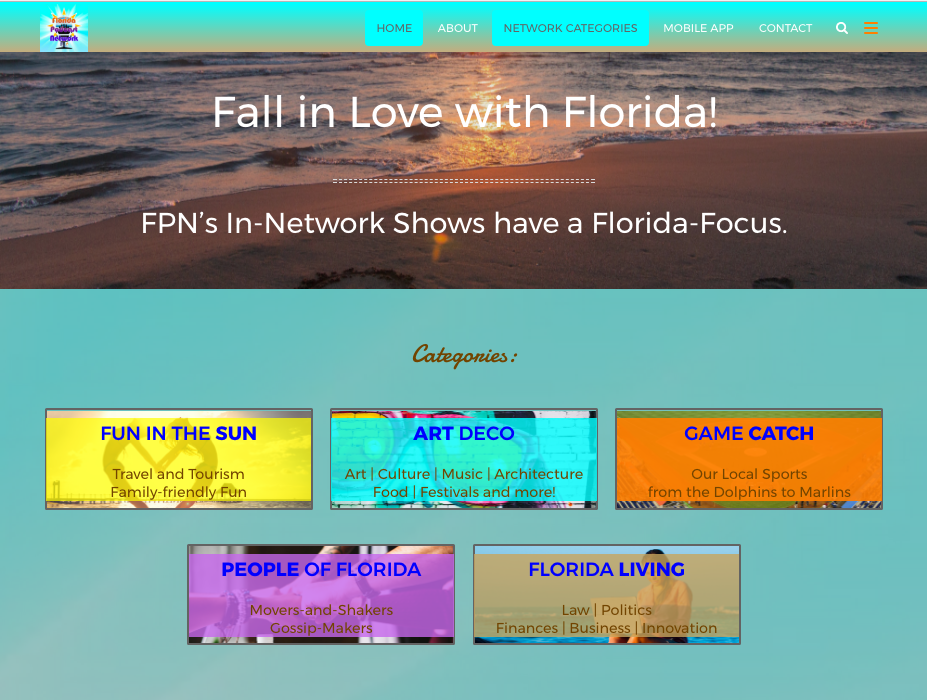 Please subscribe for updates!
Thank you in advance for submitting your show to our Directory! Through targeted SEO practices, sponsorship programs, marketing initiatives, and the overall "power in numbers" mentality, this site intends to attract a lot of both new and repeat traffic, benefiting us all!!
Interested in starting your own podcast? How about getting your first month with a top hosting site for FREE? Well, the Network's parent company, Flint Stone Media is a Libsyn affiliate. Sign up today with their promo code: IGNITE.