"Prepare yourself for when the opportunities come," Jaime says.  And, as you'll hear, she's the most beautiful example of that. – Biz Women Rock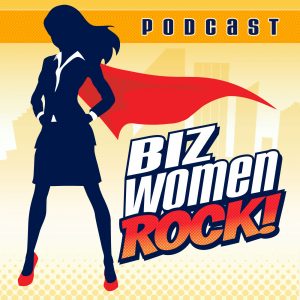 Producer Jaime has been featured in an interview with Biz Women Rock podcast! Biz Women Rock was launched in 2014 to share the real stories of phenomenal business women all over the world.
Here's an excerpt from the article in Biz Women Rock…
"She's incredible and whether you're a podcaster or not, I guarantee the life and business lessons in this episode are universal… "
Biz Women Rock — November 19, 2019
"Oh, the Places You'll Go With Podcasting" with Jaime Legagneur of Florida Podcast Network – PODCASTING SERIES
Since Podfest 2017, she's…

– Become the Director of the Horse Radio Network, created by our mutual friend Glenn the Geek.

– Shifted into Manager of the Horse Radio Network

– Created the Florida Podcast Network, which currently has 6 shows

– Created and co-hosts the Finding Florida podcast, a unique travel show that has opened up so many doors!

– Partnered with The Wedding Biz Network as the Director of their podcast program.

– Evolved her business Flintstone Media from a digital marketing company to a podcast agency (she's bringing on her first staff members now!)

– Been contracted to teach at two locations of Connecticut School of Broadcasting as their official "podcast expert."
Please subscribe for updates!