Congratulations, Spencer, Matthew, and Gray!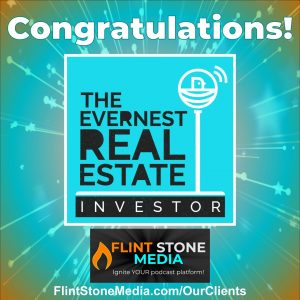 We are thrilled to announce the launch of a new show for our clients, Spencer Sutton, Matthew Whitaker, and Gray Hall of Evernest–"The Evernest Real Estate Investor"–their FOURTH! These hosts have had great success with their other three shows, 300 to 3,000, The Birmingham Real Estate Investor, and The Atlanta Real Estate Investor–all of which they also launched with the help of Flint Stone Media. It's been exciting to see their podcasting platform and community continue to grow. Congratulations, guys!!
Evernest Real Estate Investor:

Are you a new investor looking to buy your first rental property? Or a busy executive looking to deploy capital into cash flowing rental properties? Are you interested in flipping houses or becoming a wholesaler? Are you looking to invest in different markets around the US? If you fall in any of those buckets, this podcast is for you.

Join seasoned rental investors and co-hosts Matthew Whitaker, Spencer Sutton, and Gray Hall for in-depth conversations about real estate investing, deal analysis, market spotlights, success stories, and much more. Our guests are industry experts who share their knowledge from every niche of real estate investing — so that you can apply it in your business today. You'll get tips and insights into buying rentals in markets like:

Birmingham, AL
Denver, CO
Atlanta, GA
Columbus, OH
Detroit, MI
Little Rock, AR
Jackson, MS
Nashville, TN
And many more!

The Evernest Real Estate Podcast is brought to you by Evernest, a property management and brokerage company based out of Birmingham, AL that specializes in single-family and small-multi family rental properties. Check us out at our website Evernest to learn more.
We are proud to launch these shows from the FSM engine and are proud of our team for all of their hard work. Congratulations to the guys of Evernest for the launch of this latest show and for the success of ALL of their podcasts!!
Evernest Real Estate Investor is LIVE!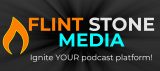 Please subscribe for updates!