Cody Crabb
West Jordan, UT, USA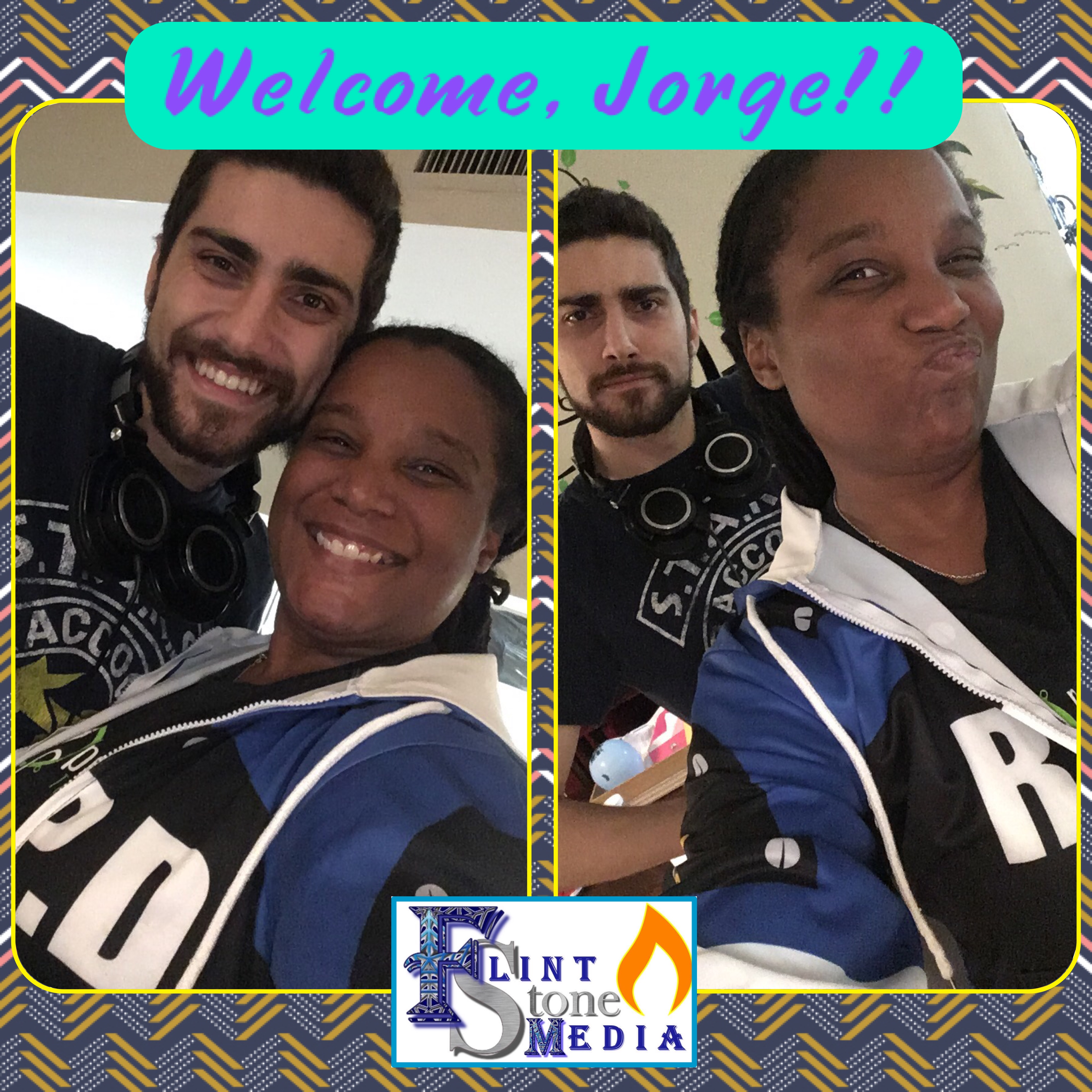 Update Required
To play the media you will need to either update your browser to a recent version or update your
Flash plugin
.
Bio:
Cody's background is in music production, and he attended Snow College for Music Production, aspiring to be a film composer. Quickly realizing his skills in audio transferred well to podcasts, he often edited for podcasts as a side hustle while working in various odd jobs.
In 2018 Cody co-created Create Loud, a podcast to inspire people to live their dreams. He worked as a social media manager for a group of YouTubers with over 2 million subscribers, before combining his love for podcasting and social media into his position at Flint Stone Media. He loves learning amazing things (did you know that bees can taste with their feet?) and film scores. Cody lives in Salt Lake City with his wife and son.
Meet Flint Stone Media's newest recruit--Jorge Hernandez, who will be starting with us in the role of Special Projects. Jorge relives how he met Jaime at the Connecticut School of Broadcasting and shares why he's looking forward to taking on his new role in the company. Plus, this bonus interview gives a bit of insight into the inner workings of Flint Stone Media. But, moreover, it gives you a chance to get to know the joy that is Jorge and allows you to listen to Jaime and Jorge talk about zombies... and video games... and zombie video games. Listen in...

Jorge Hernandez joined the Flint Stone Media team back in September, handling Special Projects for us. Well, working with him these past few months has been an absolute delight. He has risen up to the challenge, helped keep our clients happy, and greatly influenced the ability of this company to grow. What an impact he has made! As such, we are pleased to announce that Jorge has now been promoted to Production Assistant.