Congratulations, Spencer and Matthew!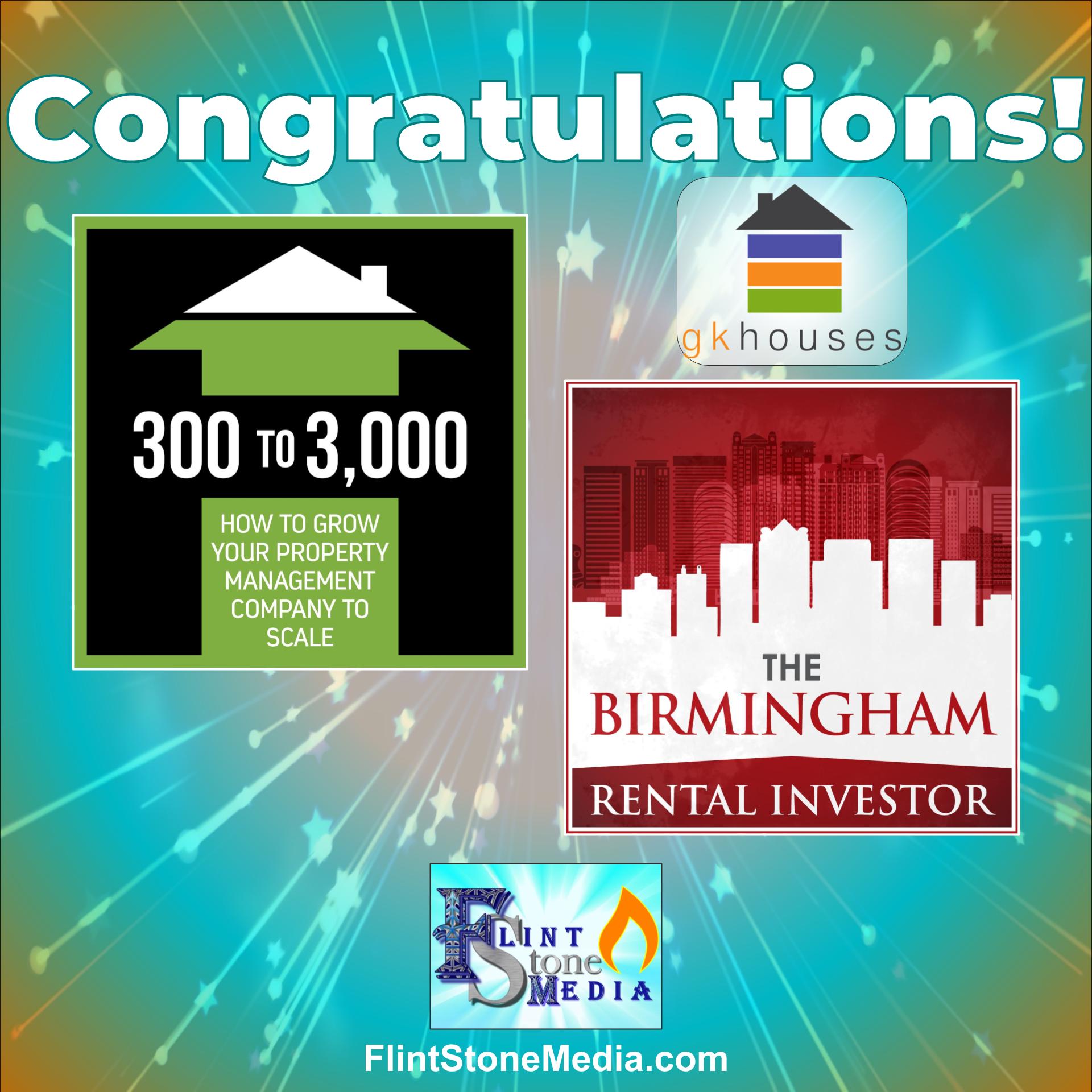 We are thrilled to announce the launch of TWO new shows–"300 to 3,000" and "Birmingham Rental Investor"–hosted by Spencer Sutton and Matthew Whitaker from our client, gkhouses. Director of Marketing, Spencer wakes up with Google and Facebook on his mind. His passion is all things marketing and lead generation – both new owners and new tenants! Founder and Director of Market Development, Matthew is a student of the book Good To Great and is passionate about building gkhouses to become the best property management company on the planet.
If you're a property manager looking to scale your business beyond 300, 500, or even 1,000 doors, you've come to the right place. You might be asking – Is worth it? How do I do it? Where do I find the money? What about the people? Trust us, we've made every mistake you can think of…then we made some up. Listen in as we describe what worked and what didn't on our journey from 300 to 3,000 houses.
Do you want to learn the ins and outs of owning rental property in Birmingham, Alabama? Want to hear from local pros as they break down the areas, the deals, and even pitfalls rental owners fall into? Then you've come to the right podcast. Join rental experts, Matthew Whitaker and Spencer Sutton, as they provide you with the local scoop and interview both hometown and nationally-renowned investment heroes.

We are proud to launch these shows from the FSM engine and are proud of our team for all of their hard work. Congratulations to the guys of gkhouses for the premiere of their shows and for the dedication to their craft.
300 to 3,000 is LIVE!
Birmingham Rental Investor is LIVE!
Please subscribe for updates!