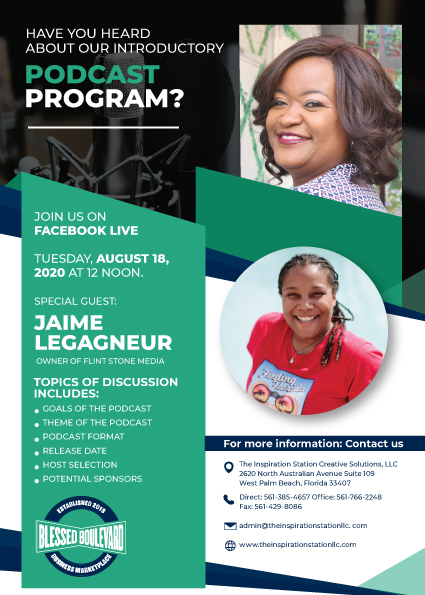 A LIVE Interview With Jaime:
Flint Stone Media's Founder and President, Jaime Legagneur, sits down with Shandra Stringer, President of The Inspiration Station, to talk about their introductory Podcast Program!
Everything will be hosted on Facebook Live, and will take place on August 18th, at 12:00 pm.
This interview will cover all sorts of useful podcasting tips, so be sure to tune in!
Please subscribe for updates!