Join Producer Jaime in Scottsdale, AZ!!
Mom 2.0 is a gathering of influencers and leaders who create content online and on-air in parenting, entertainment, food, politics, business, marketing, technology, social change, travel, and design.
Why attend mom 2.0 summit? The Mom 2.0 Summit experience is all heart, more intimate and beneficial than any event you've ever seen. Mom 2.0 exists to build solid and long-lasting relationships. Our attendees, speakers, and sponsors will be there to get to know you, connect with you, and support you with your 2023 intentions. You'll have the opportunity to make invaluable connections.

Date/Time in May TBD
Panel Title: Increasing Engagement, Generating Revenue, and Pitching to Podcast Networks
Panel Date/Time: Tuesday, May 9, 2023 at 3:15pm ET
Description: So you have a podcast but are looking to scale, monetize, and pitch to networks? Look no further! In this session, you'll learn actionable tips on how to increase your podcast engagement, generate revenue, and discover whether you should remain an independent or join a network along with a full roster of shows. Industry leaders will share how creators can stand out in a burgeoning market and hone in on their "X" factor so that they gain critical mass in subscribers, work with top advertisers, and make those top 10 lists in their categories. In this session, you'll learn:
Pitching to networks as female and #woc founders and creators.
How to hone in our your audience and your niche whether it's women-related, parenting, wellness, etc.
How to connect and interact with listeners to grow your brand (even if that's you!)
How to align with brand partners, networks, and platforms to scale your show!
→ Kanika Chadda Gupta, Founder/Host, "That's Total Mom Sense" podcast
→ Angel Livas, Founder/CEO, ALIVE Podcast Network
→ Jaime Legagneur, Founder/CEO, Flint Stone Media; Host of "Podcasting Your Brand"
→ Rita Bautista, CEO, Latina Podcasters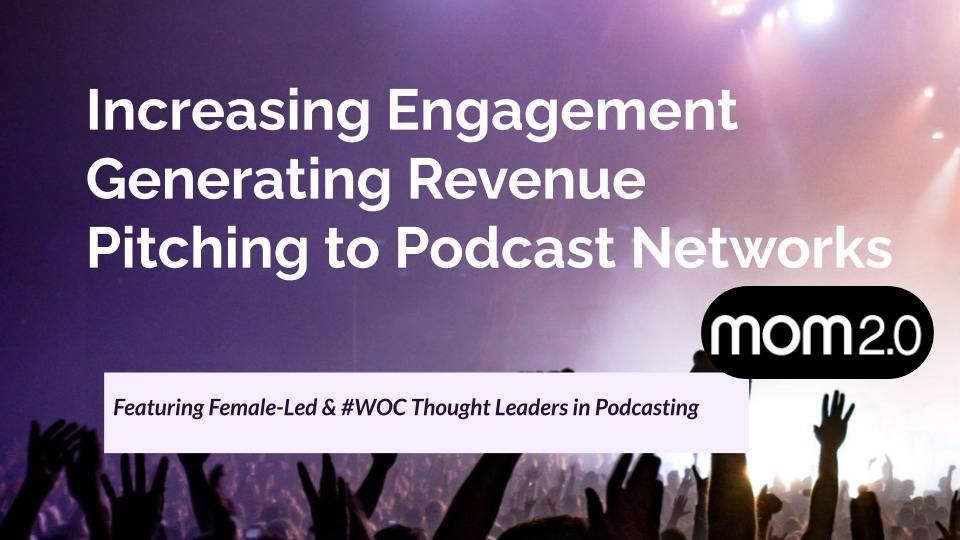 Please subscribe for updates!