Empowering Moms to Lift the World
We are POWER Moms–a group of women who have parlayed their superpowers from motherhood into gamechanging impacts for themselves, their families, and their communities. Are YOU a Power Mom? Submit yourself below for consideration as a host on our newest network–the Power Moms Podcast Network!
First, a Quick Message from Our Founder, Producer Jaime:
A Power Mom is a woman who has parlayed the superpowers she gained through her motherhood journey into game-changing impacts for her:
We are excited to meet you and have you join our community of Power Moms! Allow us to introduce ourselves and our mission with our trailer episode:
"parlay": to increase or otherwise transform into something of much greater value
More about our flagship show, the Power Moms Podcast, below!
Or, you can simply join our general community and start receiving our newsletter:
Our Flagship Show, the Power Moms Podcast:

Hosted by our Founder, Producer Jaime!
Award-winning professional podcast Host and Executive Producer since 2014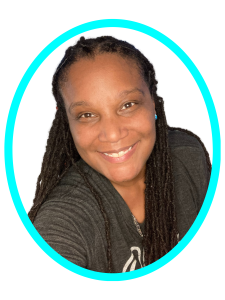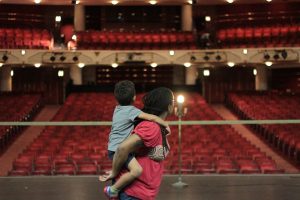 After my son, Jordon, was born, I felt that all-to-common push/pull between my corporate work and being there for my new baby. So, when he was about 18 months old, I made the brave move of starting my own business, Flint Stone Media, as my answer to that age-old motherhood conundrum. And, as a single mom, I would quickly learn that being a newly-minted entrepreneur is not for the faint of heart. But, this HAD to be my answer, because my corporate path had never really worked for me.
Well, I realized after a few years of already being in the entrepreneurial trenches that my son had given me the determination that lit the fire under my butt for every meeting, every late night, and every reach for the dream. The constant task of having to balance everything, having to constantly think outside the box to make ends meet, to keep going and working when I felt the most defeated, how I tapped into resources to make things happen; etc etc… ALL of those parenthood superpowers were showing up in my business.
So. I KNEW that I could pair my longtime business background with my newfound motherhood skills and build something BIG with my business, give myself the independence I have always craved, and leave a legacy for my son. I pulled together all of my grit and fortitude from being a single mom and having to do ALL the things and poured it into building a podcasting company I could be proud of and use to help support OTHER people's dreams.
And that makes ME a Power Mom!!
~ Producer Jaime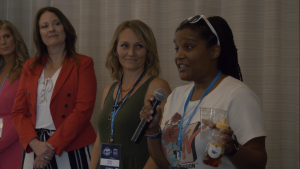 I was inspired to launch this network and connect moms, because the motherhood journey can cause you to either lose yourself or find yourself. We develop superpowers through our parenting. Our powers for multi-tasking, memory challenges from the kids' routines, conflict resolution and SO much more just instinctively kick in or kick up. And, we are powered up as a result.
The choice, then, is what to do with all that newfound inner strength. Well, rather than lose ourselves in our motherhood journeys, Power Moms FIND themselves. We then parlay those motherhood superpowers into achievements for ourselves, our families, and our communities. But, it's a TOUGH battle.
So, the Power Moms Network's mission is to join more of us Power Moms together in a leadership capacity and then connect with and inspire future Power Moms by growing a community that lifts all of our ships, with impactful podcasting at the core.
Join the Power Moms and Parlay Your Parenthood Superpowers into Success!
~ Producer Jaime
(More Coming Soon... Subscribe Below!)
Submit a Comment or Question!